Community Connections Workshop Series
Community Connections Workshop Series
Beginning in the 2022/2023 academic year, the Communication Institute will hold 3-4 workshops. The goal of these workshops is to bring students and faculty from across campus together with professionals from our wider community for practical and hands-on education related to communication and issues of public concern. Topics could include the promotion of better journalism and government transparency, combatting online disinformation, protecting our digital privacy, and many more. Do you have an idea for a workshop? If so, please contact us and we would be happy to consider your proposal.
---
Upcoming Workshops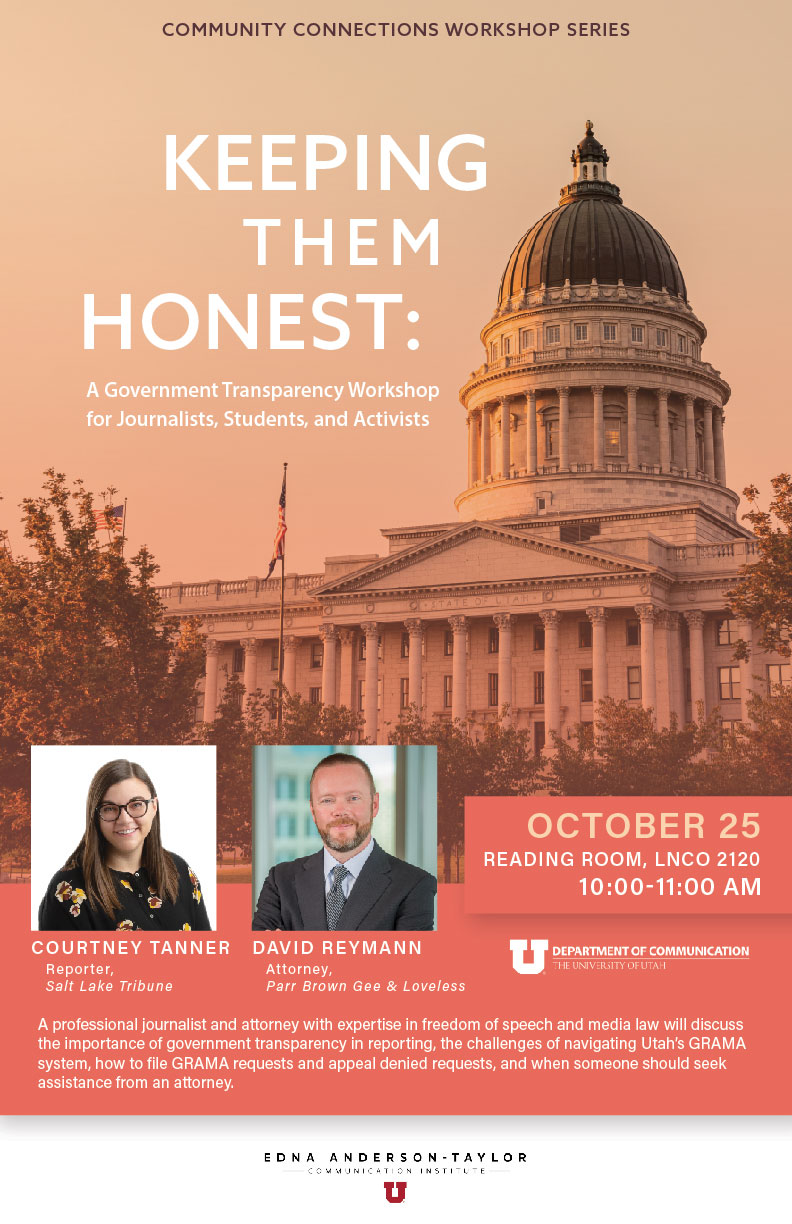 Keeping them Honest:
A Government Transparency Workshop for Journalists, Students, and Activists
Presenters:
Courtney Tanner - Reporter, Salt Lake Tribune
Davide Reymann - Attorney, Parr Brown Gee & Loveless
Date: October 25, 2022 | Time: 10:00am - 11:00am
A professional journalist and attorney with expertise in freedom of speech and media law will discuss the importance of government transparency in reporting, the challenges of navigating Utah's GRAMA system, how to file GRAMA requests and appeal denied requests, and when someone should seek assistance from an attorney.