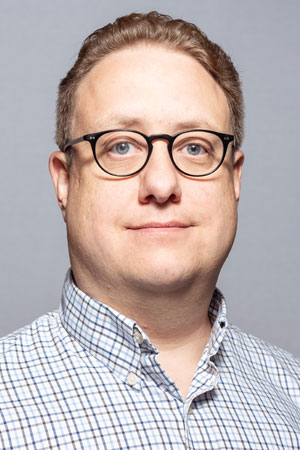 Sean Lawson, Ph.D.
(801) 585-7127 | sean.lawson@utah.edu
Director, Edna Anderson-Taylor Communication Institute
Associate Professor, Communication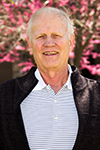 Dr. Tim Larson, Ph.D.
(801) 755-3622 | tim.larson@utah.edu
Co-Director, Integrated Marketing Communication Certificate Program
Emeritus Professor, Communication
Sean Lawson, Ph.D.
(801) 585-7127 | sean.lawson@utah.edu
Sean Lawson is Associate Professor in the Department of Communication at the University of Utah, Non-Resident Fellow at the Brute Krulak Center for Innovation and Creativity at the Marine Corps University. In the 2019-2020 academic year, he served as an Adjunct Scholar at the Modern War Institute at West Point. He is author, most recently, of the book, Cybersecurity Discourse in the United States: Cyber-Doom Rhetoric and Beyond (Routledge, 2020). He is also the author of Nonlinear Science and Warfare: Chaos, Complexity, and the U.S. Military in the Information Age. He is co-author (with Marouf Hasian and Megan McFarlane) of The Rhetorical Invention of America's National Security State. He is currently finishing up a book with Robert W. Gehl titled, Social Engineering: How Crowdmasters, Phreaks, Hackers, and Trolls Created a New Form of Manipulative Communication, which is under contract with MIT Press and expected to be published in early 2022.
Dr. Tim Larson, Ph.D.
(801) 755-3622 | tim.larson@utah.edu
Tim Larson's expertise and research interests form bookends on his career path, from chronicling the hundred-year-old Utah broadcast history story to pioneering with Ken Foster the contemporary Integrated Marketing Communication discipline. Tim retired from full-time Department of Communication teaching in 2013 after 39 years but continues as co-director with Ken the IMC Certificate Program they initiated in 1992 and offer annually to the present.
Tim and Ken have led the evolution of integrated marketing communication from simply integrating marketing promotion tactics to digitally integrating all marketing communication efforts. The IMC Certificate Program covers areas of marketing communication that are both traditional and digital. As such, students develop IMC skills for understanding and reaching consumers in newly forming online communities and social networks as well as traditional markets.